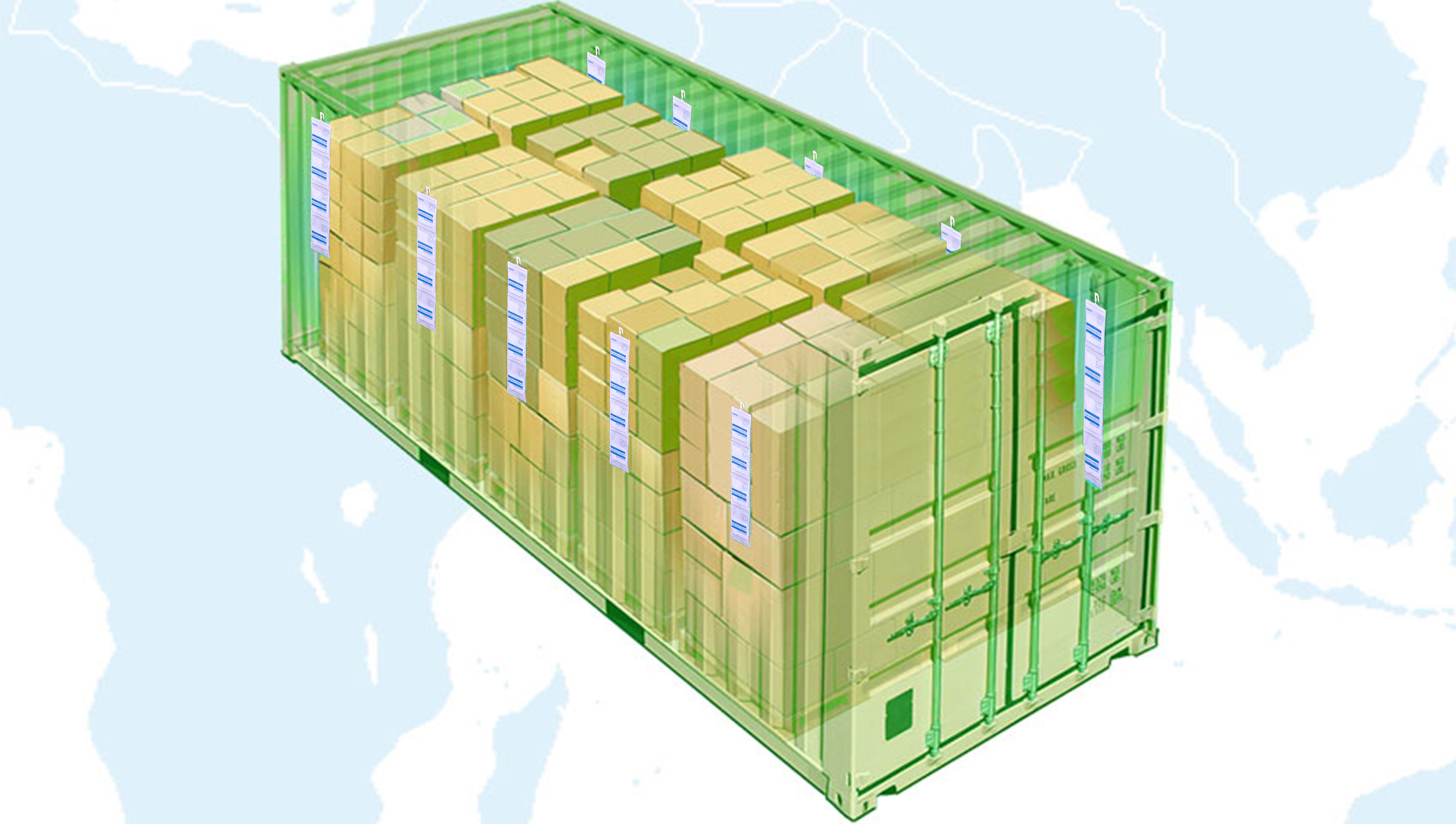 HUMIABSORBENT is natural absorbent desiccant with gelling agent, obtained SGS testing certification, thus the product is effective, safe and friendly environment. Humiabsorbent help you to protect your valuable cargo from humidity damage by adsorbing, reducing the humidity, and then create dry environment inside cargo container.
HUMIABSORBENT desiccant protect product through process which called as adsorption. Where one substance is chemically integrated into another, during adsorption, moisture is held inside a desiccant by physical bonds and no chemical changes. Humiabsorbent desiccant adsorb this moisture quickly and thoroughly, preventing condensation during transport and storage. The desiccant then starts into a gel as it is continues to absorb moisture.

HUMIABSORBENT protect :
Agricultural Product : coffee, tea, tobacco, nuts, cocoa, ginger, pepper, flour, rice, seed, etc.
Wooden Products : furniture, timber, etc.
Electrical Products : cable, appliances, toys, etc.
Leather Products : footwear, bags, etc.
Metal Products : sheets, coils, spare part, machinery, furniture, etc
Textiles Products : garments, fabric, etc.
HUMIABSORBENT a registered trademark and design industry.
DRY SAC 1000gr FOR CONTAINER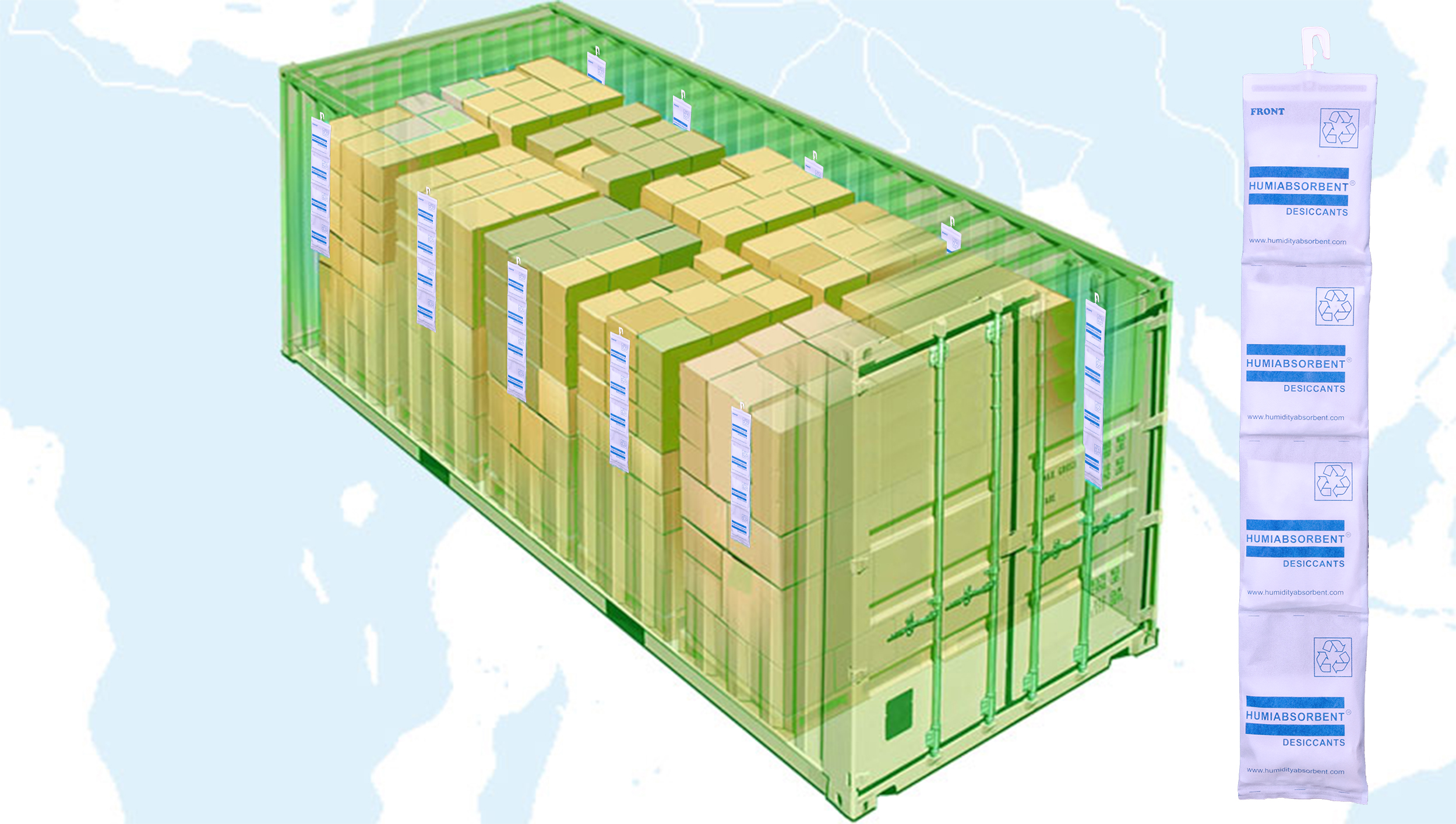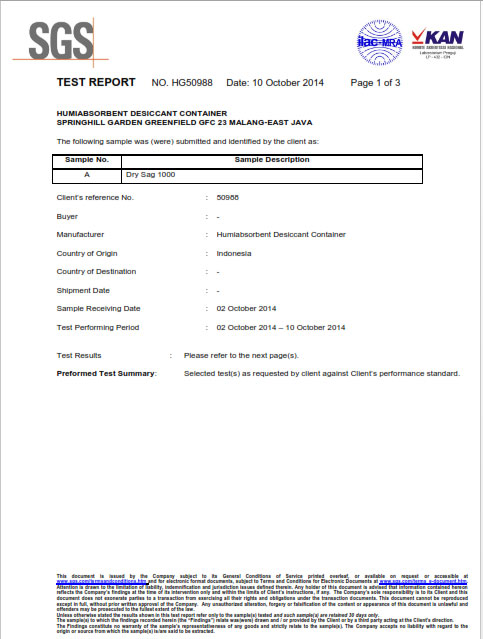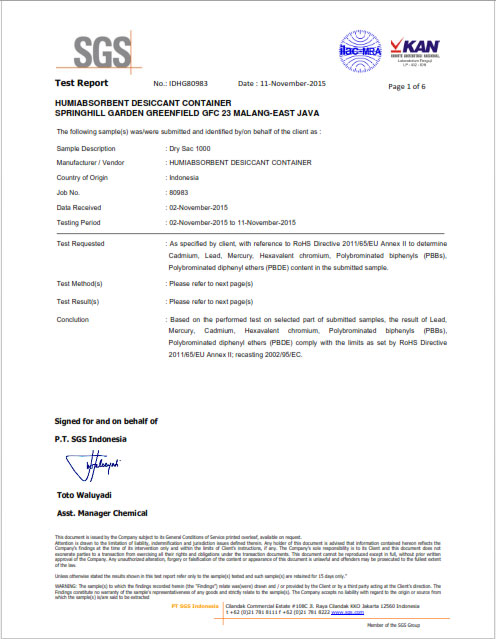 DRY BAG 200gr FOR APPLICATION INSIDE CARTON, BOX , OR POLY BAG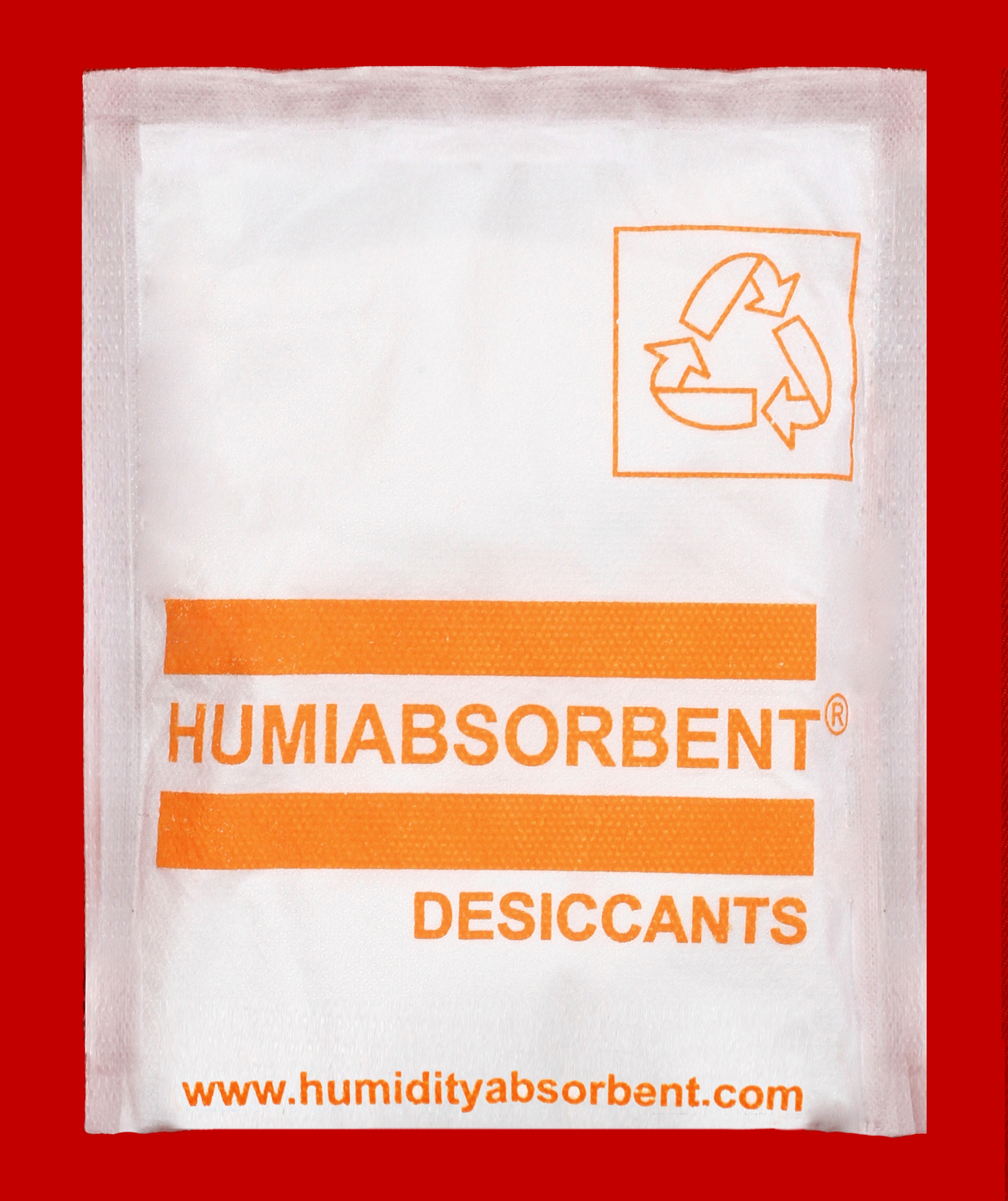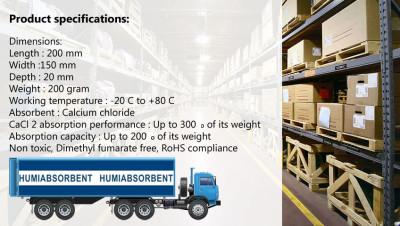 DRY BAG 100gr FOR APPLICATION INSIDE CARTON, BOX, OR POLY BAG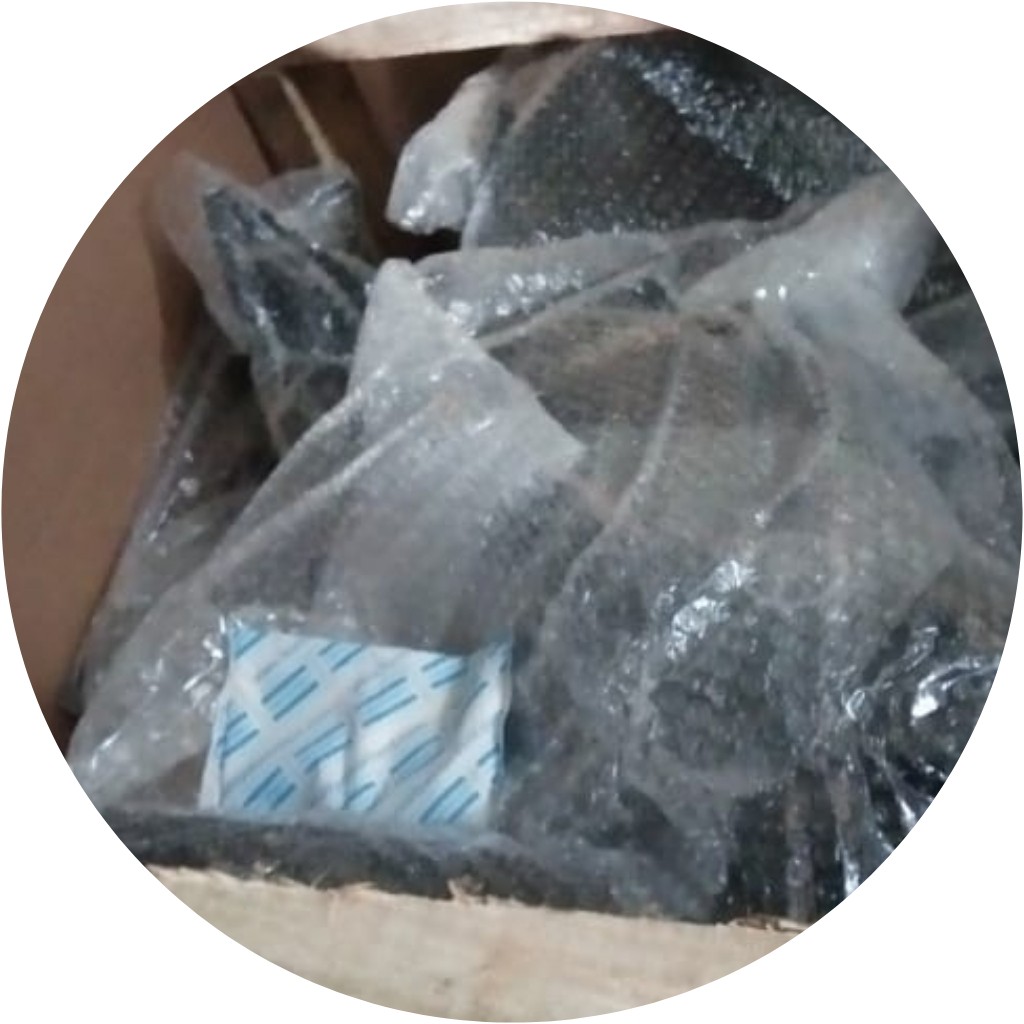 DRY BAG 25gr FOR APPLICATION INSIDE CARTON, BOX, OR POLY BAG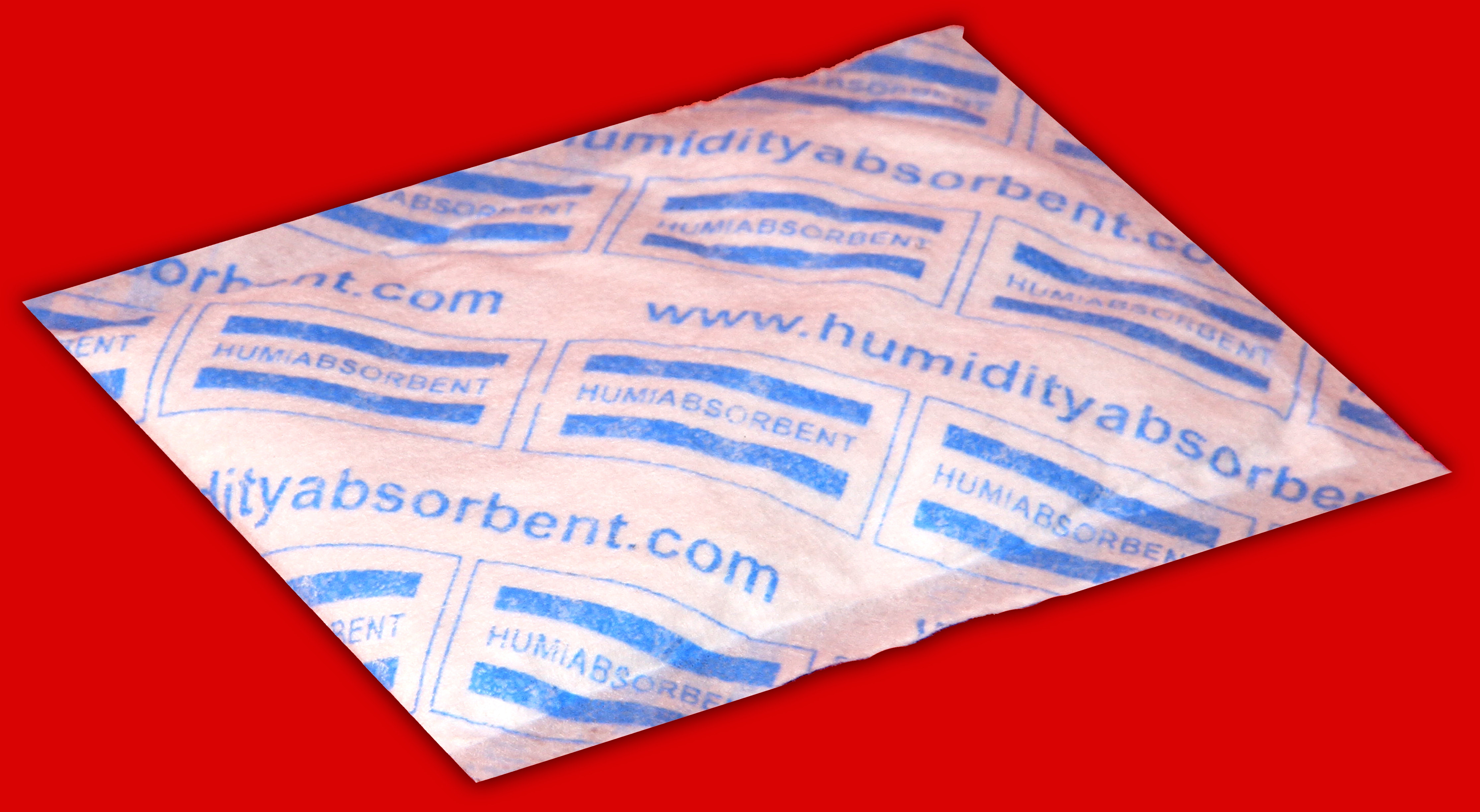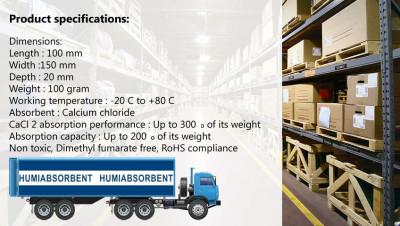 DRY BAG 10gr FOR APPLICATION INSIDE CARTON, BOX, OR POLY BAG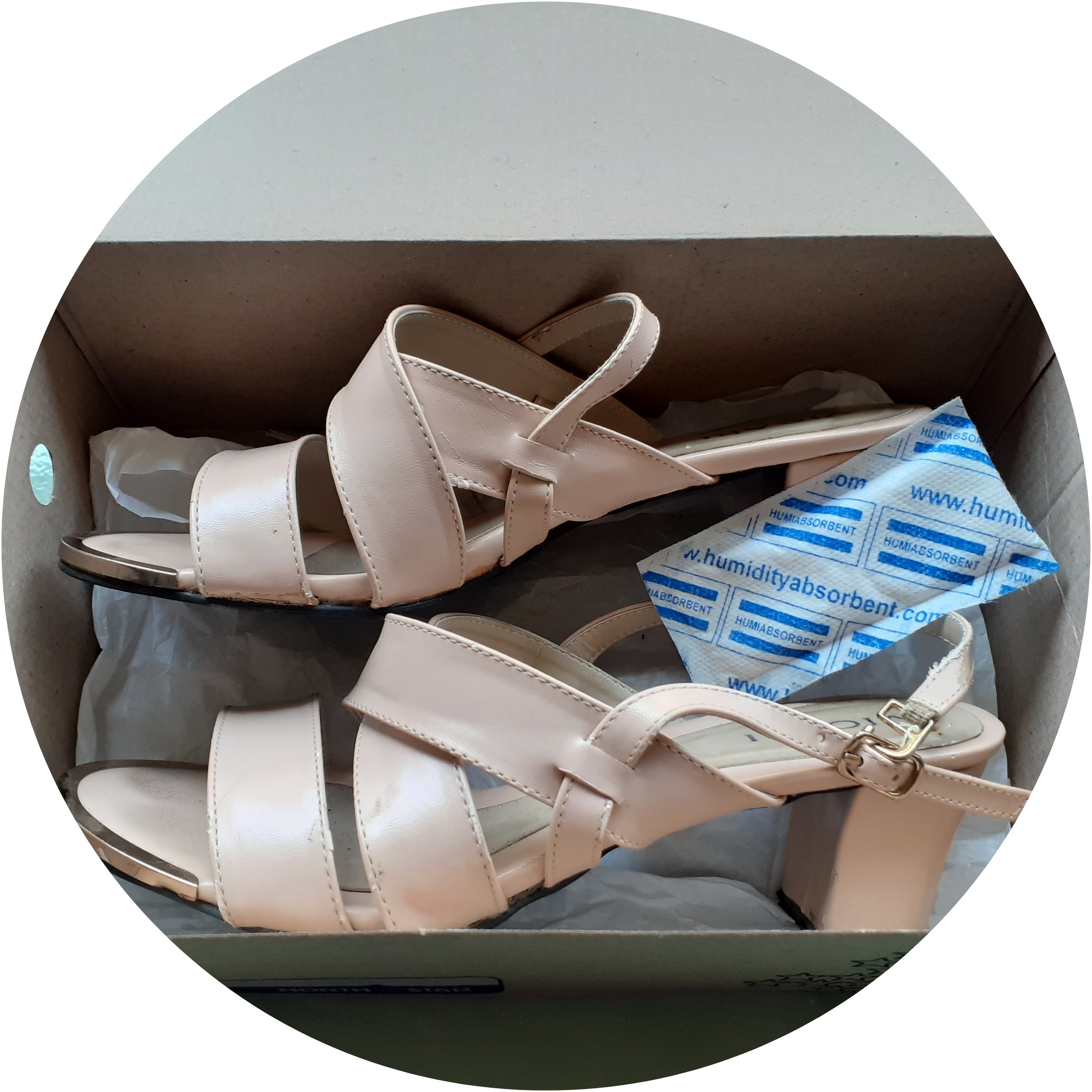 PHARMA 3gr FOR APPLICATION INSIDE PHARMACEUTICAL BOX